The American Cancer Society is the nationwide, voluntary health organization dedicated to eliminating cancer as a major health problem through research, education, advocacy, and service. More than one million people in the United States are diagnosed with cancer every year.
Two immediate family members (Lacy Dylewski and Paula Frazee Simmons) have lost their battles with ovarian cancer. Ovarian cancer accounts for 3% of cancers among women, but it causes more deaths than any other cancer of the female reproductive system.
Amyotrophic laterals sclerosis (ALS) commonly known as Lou Gehrig's disease, is a progressive neurodegenerative disease that affects nerve cells in the brain and the spinal cord. The ALS Association is the only national non-profit organization fighting ALS on every front. They provide assistance through a nationwide network of chapters, and coordinated care through certified clinical centers. Most importantly, they empower people with ALS and their families to live fuller lives by providing them with compassionate care, support, and hope.
Pete Frates (Ice Bucket Challenge) was diagnosed with ALS in 2012. He is the son of close friends and Boston College classmates Nancy and John Frates. Paul LaHiff is a BC classmate and was also recently diagnosed with the disease.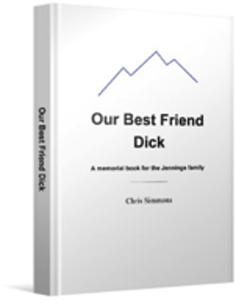 Richard (Dick) Jennings Educational Trust Fund. A close friend and Boston College classmate was tragically killed in a car accident on Thanksgiving Day in 2010. Some of Dick's classmates established an educational trust fund to help his three children realize their dreams. Chris Simmons, Rainmakerz Consulting founder and principal is a member of the trust fund's Board of Directors and wrote a memorial book Our Best Friend Dick for the Jennings' family, friends, and classmates. If you are interested in donating to the Jennings educational trust fund, contact Chris.
Army Emergency Relief. AER is the Army's own emergency financial assistance organization – dedicated to "Helping the Army Take Care of Its Own." It is a private nonprofit organization incorporated in 1942 by the Secretary of War and the Chief of Staff of the Army to help Soldiers and their Families. Rainmakerz Consulting is a major AER contributor. We rallied consultants, partners, customers, and colleagues to contribute over $3,000 to date on behalf of one of our valued customers (Triumph Enterprises).