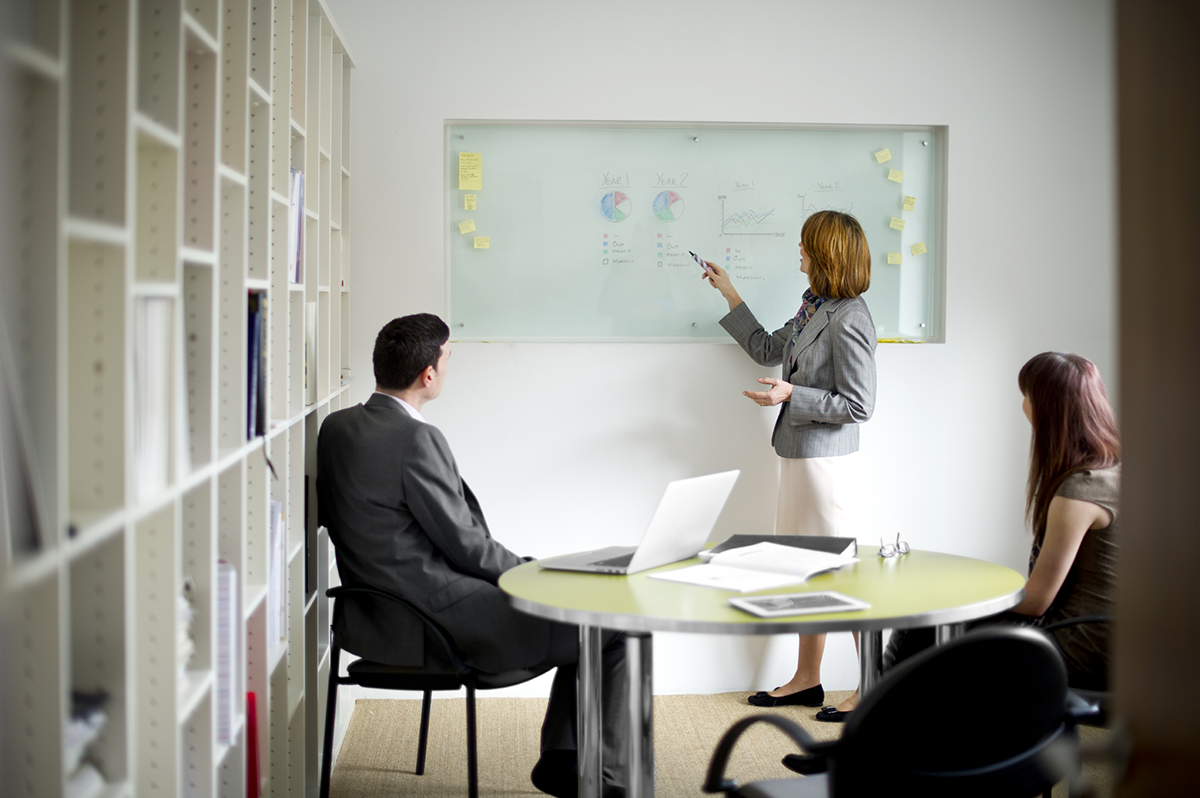 Stop Wasting Time On Proposals!
Time has been one of the most talked about topics since the ancient Egyptians established the 24-hour day a long time ago. Time continues to be a popular and increasingly diverse topic. My recent Google search yielded a whopping 9 million hits on time management subjects ranging from time-and-motion studies to self-help. It is no coincidence that when asked about the most significant issues and challenges proposal professionals face, the responses most often mentioned are related to time. "Not enough time to respond"…. "No respect for proposal schedule deadlines"…. "Limited resources that increase time pressures," and the list goes on, and on, and on.
It's a fact that before most proposal efforts start, precious days (and sometimes weeks), are seemingly wasted away. Capture managers are either struggling to get a bid/no bid decision, or securing the resources to kick off the proposal. To make matters worse, most proposals require accelerated development schedules (15-30 days) with little or no regard for the people responsible for managing, writing, and supporting the proposal.
The challenge of creating a compliant, compelling response to an RFP becomes a daunting task almost doomed for failure even before it begins—largely because there isn't enough time. With so much time wasted and such little time to respond, proposal teams have to sacrifice their nights, weekends, and (in too many cases) even their health, just to get a competitive product out the door on time. What's a proposal manager to do?
Unfortunately there isn't enough time to describe all the ways you can better manage your proposal — I have time management challenges of my own and so do you! In the interest of time, here are seven high-impact recommendations (with specific actions you can take) that are guaranteed to help
you get more out of your next proposal effort in less time.
1. Set ground rules early … and often.
Thorough planning is one of the cornerstones of managing time efficiently and effectively. Most teams rush to kick off the proposal before they are really ready. However, experts agree that up to 15 percent of the total proposal development schedule should be allocated to carefully planning the kick off meeting—that means 4-5 days after RFP receipt for a 30-day turnaround schedule. The kick off meeting should include a detailed Proposal Management Plan that has been reviewed and approved by both the capture and proposal teams, especially the calendar/schedule, resource assignments, daily stand-up/status call logistics, and rules of engagement.
Actions you can take:
Select a proposal development methodology and approach that takes current proposal priorities and constraints into account. For example, three proposal (color) reviews can work for a 30- but usually not for a 15-day schedule.
The industry average for writing new proposal narrative is four pages per day. If a 40-page section is assigned to a writer with only five days to complete the task, you either need to request another full-time resource or agree that the section will be based primarily on boilerplate (not recommended).
Set daily stand-up calls for an off-hour time that is generally convenient for all participants to avoid rush hour traffic and to take additional time zones into account (if applicable). For example, stress the importance of being in the room or on the telephone at 3:00pm—five minutes early for a 3:05pm meeting. If you start the meeting on time, every time, people will get the idea that you are serious and that showing up late wastes everyone's time.
2. Organize the work into small, manageable chunks.
One major time-waster is letting proposal teams go off for days at a time to start writing before: 1) Agreeing on how to interpret the requirements; 2) Developing an instruction-compliant outline, and 3) Sufficiently discussing and documenting a compliant and compelling solution that addresses customer evaluation criteria and hot buttons.
The Proposal Management Plan should include a number of iterative steps in the schedule designed to keep everyone on track and on time. Specific proposal milestones should include but not be limited to: RFP review meetings, RFP Q&A meetings, outline reviews, solution development meetings, storyboard/module plan reviews, story map reviews, interim peer/proposal management reviews, and color (Blue, Pink, Red, Green, Gold, and White Glove) reviews.
It's the proposal manager's job to make sure individual team members achieve milestone deadlines. It's the proposal team members' responsibility to let the PM know that they can't make the deadline and why.
Actions you can take:
Set the expectation in the kick off meeting that pens-down deadlines are for the last section submitted.
Avoid a COB deadline that can be interpreted many different ways and can lead to late night typing and thinking errors.
Stress specific deadline times in addition to deadline dates.
Work with individual team members to agree to specific deadline times with the easiest sections completed 1-2 days before the pens-down deadline for the last section.
3. Focus on daily status at stand-ups.
Let's face it, many of us are still kids in adult bodies and sometimes proposal managers are reduced to the role of glorified babysitters. Like most kids, proposal team members will test the limits of authority to see how much they can get away with.
Actions you can take:
Your daily stand-up meeting should include a status summary that includes each section/subsection; with a simple color-coded status indicating how each section is tracking according to plan. The meeting should include a review of action items with specific owners and dates.
If deadlines are not met, or if the quality of the deliverables
is not up to your standard, the status summary becomes a "sheet of shame" that is posted on the war room wall, included in the electronic status report folder, and a daily reminder at stand-up for all to see.
If a deadline is missed, you should schedule a "time out" with your team member to discuss the specific circumstances and confirm your mutual understanding of what happened. Decide to reset expectations, consider a reassignment, or if the problem continues, see recommendation #5.
4. Keep interactions short and to the point.
Most people dread the idea of going to meetings. It's no wonder since most meetings are poorly managed, take too much time, or are altogether unnecessary. If a formal meeting is in order, identify the target audience in advance and check attendee schedules before sending a meeting invitation.
Actions you can take:
Include an agenda with specific time allocations for each topic according to current priorities.
Manage the meeting according to the agenda and schedule to finish early enough to review action items, owners, and due dates.
Keep all conversations (formal and informal meetings) focused and action oriented. Look for ways to avoid or prevent in-depth personal conversations while on the job.
Talk to habitual violators individually, and consider separating or moving team members to another location.
5. Don't hesitate to escalate.
A big part of having enough time to complete a quality proposal
successfully is making sure the right resources are in place to do the job. There are all sorts of resource mismatches to make the process painfully inefficient, for example, the right people in the wrong roles, the wrong people in the wrong roles, not enough
people in key roles.
Actions you can take:
Make sure that the proposal kick off meeting includes a proposal
organization chart with clear lines of authority and a description of the roles and responsibilities of each team member.
Avoid scheduling work on weekends and holidays in the initial proposal schedule, but prepare yourself and your team to work them if (when) it becomes necessary.
If the right resources are not in place, raise the issue with the appropriate proposal, capture, or business development manager. Explain the benefits of making resource adjustments and the risks and trade-offs of not making them.
Provide decision makers with options and resource alternatives to reset expectations if necessary.
6. Communicate, communicate, and communicate some more.
It simply cannot be emphasized enough that the most effective way to manage your proposal time is efficient and effective communication. When to listen, when to speak, what to say, how to say it, who to say it to, and when to say it. One of the most
common proposal team problems is the inability to communicate even basic ideas. All too often incorrect assumptions, miscommunications, or a simple lack of communication leads to lost opportunities for success.
Actions you can take:
Proposal war room walls, meeting minutes, and status meetings can be effective, but are usually no replacement for managing by simply walking around. On the surface, it may seem like a time waster, but this simple act is likely to uncover potential miscommunication landmines. This management approach demonstrates your interest in individual team members and makes the communication channels more efficient and effective.
Know what method of communication to use and when.
For example, use tools available to you such as documentation management software like SharePoint or Privia, but don't rely on email messages and file downloads to accomplish what a simple telephone call or "how is it going?" visit can do.
Answer telephone calls with a return call (not an email message) unless an audit trail is otherwise required.
Avoid instant message type email messages that go back and forth multiple times. Pick up the telephone and have a realtime conversation.
It should go without saying, never, ever, send a chain mail, joke mail, or other non-work related email message to your team.
7. Make it better for the next time.
Even the most prepared and organized teams with highly skilled and qualified staff fail to win new business. Why? There are simply too many variables in the process to guarantee success—even if the proposal team remains constant. Despite what might
seem like the same old people doing the same old things every time, each proposal effort has important and valuable lessons that can be learned and applied to the next proposal to make the experience more rewarding (getting it in) and successful  (getting the win).
Actions you can take:
Take the time to document lessons learned throughout the proposal development process. Organized your thoughts, for example, across people, process, and technology dimensions with recommendations for future improvements.
Look for opportunities to solicit written feedback on your performance and the performance of individual team members to determine what they can do better
or different. Perhaps they simply shouldn't be considered for similar assignments in the future.
Take the time to reflect on the strengths and improvement areas of your proposal effort. Summarize your thoughts in action-oriented recommendations.
Present your findings to the appropriate capture of business development managers and suggest a time to discuss.
Make the proposal lessons learned activity part of your standard process for every proposal and integrate it with the proposal debrief if applicable.
Take Action Now: Stop wasting precious time and start managing your time better. Write down the 2-3 recommendations or tips that resonate with you the most. Think about how to incorporate these into your everyday routine. Take action now, or you may not have time to do it before your next RFP response.
"Time is all you have. And you may find one day that you have less than you think." —Randy Pausch. The Last Lecture