Learn more about how we can turn the challenges of today's business climate into new opportunities.
Hear what our customers have to say about how we consistently deliver tangible results and exceed their expectations.
See how we leverage consultants and a variety of trusted partners to bring the entire business development network to your door.
Experience the dramatic difference we can make to help your company grow.
Access our blog discussions, articles, presentations, and other references in The Forum.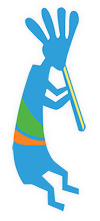 What's a Rainmaker? The original Native American rainmakers danced and performed other magic rituals to make rain to grow their crops and prosper. Today's rainmakers influence decision makers to generate new business and help their companies grow.
Let's Make Rain. To find out what customers say about Rainmakerz services and how we can help you grow your business, contact us.
What's news?
January 20, 2016: Chris Simmons named APMP-NCA Mentor of the Year
October 19, 2015: Rainmakerz Launches New Website and Forum Blog
October 9, 2015:  SalientCRGT Unseats Incumbent and Wins Two Task Orders at Export-Import Bank
October 1, 2015: InCadence Scores "Blue" on FBI Mobile Biometric Application with Rainmakerz Help
September 22, 2015: OCTO Consulting Wins SEC Contract with Rainmakerz Coaching
September 18, 2015: Rainmakerz Helps AEM with Large Re-compete, 15th Win Since 2009
August 24, 2015: AEM, Abt Associates, and Insight Win "Best BPA Proposal Ever" at ED
April 25, 2015: New Mexico Department of Health Awards Medical Cannabis Software Contract to BioTrackTHC
April 1, 2015: NETCENTS-II Awarded by Air Force to Vencore (formerly QinetiQ)